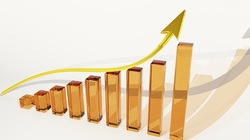 Property investing isn't cheap. And it isn't a purchase to take lightly.


Yet some investors will purchase a residential investment property and forget the home inspection because they, personally, won't live there.

From an investment standpoint, it's risky business to make a large purchase and not know exactly what you're getting. What if there is significant damage or problems that can affect the purchase price as well as the cost to fix?

And what about the safety of the tenants? They deserve to live in a safe shelter.

That's where home inspections for property investors come in.

As a property investor myself (I currently own and maintain nearly 40 rental properties), it's important to know the condition of the property you're thinking about investing in and if it will be worth the financial risk.

If you're considering purchasing a property as an investment, give me a call or text (316-570-0549). I can share my investment property experiences with you as well as schedule an inspection of the property.
---
---