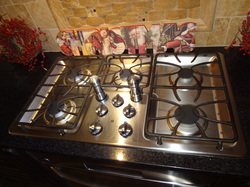 Last week, I received a call from a Wichita woman looking to schedule a home inspection for a property she received as an inheritance. She wanted to do some
renovate
the kitchen; but before she invested a large chunk of cash into a
remodel
, she wanted to make sure the house was
structurally sound
. After a Google search for "Wichita Home Inspectors" and a review of my
website
, she chose to call me because I'm a member of the
American Society of Civil Engineers
.
Clients like that I earned a
civil engineering
degree from
Kansas State University
as well as achieved
certification
from the
International Association of Certified Home Inspectors (InterNACHI)
.
Ruth's experience brings up a good point: while home inspections are often thought of for home buyers and home sellers, they're important for investors, too. As a property investor myself (I currently own and maintain nearly 40 properties), it's important to know the condition of the property you're thinking about investing in and if it will be worth the financial risk.
Property investing isn't cheap. And it isn't a purchase to take lightly. Yet some investors will purchase a residential investment property and forgo the home inspection because they, personally, won't live there. From an investment standpoint, it's
risky business
to make a large purchase and not know exactly what you're getting. What if there is significant
damage
or problems that can affect the purchase price as well as the cost to fix? And what about the safety of the tenants? They deserve to live in safe shelter.
That's where home inspections for
property investors
come in. If you're considering purchasing a residential property as an investment, give me a call or text. I can share my investment property experiences with you as well as schedule an inspection of the property.
"Like" Insight Inspections on Facebook!